Learn visualization techniques with Lisa Mitzel and Special Guest Nathan Tsuji
This month's "Focused" video with Lisa Mitzel features a talk on Visualizing - the most powerful tool in mental training.
Lisa spoke with Collegiate All-Around Champion and 6-Time All-American, Nathan Tsuji, from the University of Washington.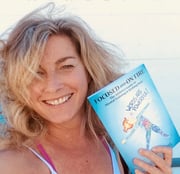 You can buy the book here. Thanks!
Lisa Mitzel, Author, Mental Training Coach, Former Stanford Gymnastics Head Coach, NCAA National Champion, and Advocate for Athlete Safety.
For consults and clinics, reach Lisa at HeyMitz@gmail.com.
Written and recorded by Lisa Mitzel.