Any parent will tell you that living with a toddler is a whirlwind of activity. Young kids have tons of physical energy and high curiosity levels - characteristics that, in tandem, make it hard to keep up with them. What's more, their young minds are still developing, learning about the world around them through eager exploration.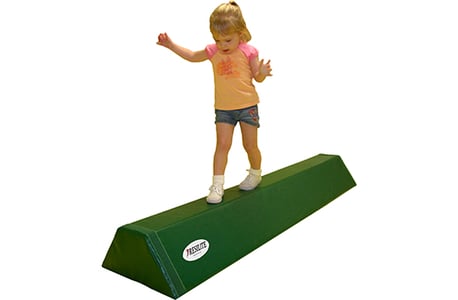 Resilite can help you channel some of that energy into productive play activities that help kids burn off energy and assist with their motor development. Our preschool mats and beginner skill shapes help early education and childcare institutions create an engaging play environment to help children develop motor skills and improve coordination. Plus, our custom padding solutions help you make your home or recreation center a safer place for kids to have fun without the fear of getting hurt.
Resilite Preschool Mats & Skill Shapes
Resilite offers a variety of innovative and progressive products designed to promote basic motor skills while helping toddlers develop socially, physically, and mentally. When using pieces like the foam low beam, kids are able to improve their balance and coordination skills. Similarly, our rumble strips can be used as agility obstacles, letting kids step, run, or hop over them to improve dexterity. Whether it's for home-use playtime or for a church, pre-k class, or family center, Resilite has a variety of products to strengthen skills and keep little ones moving.
Parent & Kid-Approved Fun
When children are starting to explore their surroundings and learn what their bodies can do, it's almost guaranteed that there will be a few missteps, tumbles, or falls. We expect this, which is why all of Resilite's products are made from the highest-quality foam, offering superior impact protection. What's more, our tough, durable vinyl covers are easy to wipe clean and disinfect, giving you extra peace of mind during playtime.
Explore some of our best-selling preschool mats and products.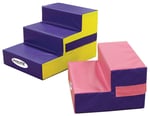 Soft Steps
Developing the dexterity to tackle stairs takes practice. Resilite's Soft Steps makes it easy for kids to fine-tune their new skills - choose from two different size steps to start!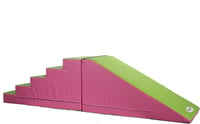 Climb-and-Slide
Encourage preschoolers' development of motor skills, balance, and coordination through play. Run up and slide down over-and-over again.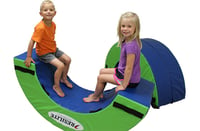 Resi-Rocker
Resilite's Resi-Rockers are great for helping toddlers explore with friends and develop new skills. Strengthen motor skills related to balance and cognitive skills centered around socializing.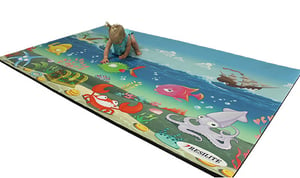 Activity Mats [Meets the CPSC Children's Product Requirements!]
Resilite's preschool activity mats are a colorful and fun play area for all ages that meets the CPSC Children's Product requirements. Choose from several unique, kid-friendly designs printed with Resilite's exclusive DigiPrint technology. Shop Activity Mats >
No matter which Resilite beginner skill shapes you invest in, they're sure to be enjoyed over and over again by curious kids as they grow. Continually expand and change your products and watch children grow their physical, mental, and social skills as they play.
At-Home Padding for Toddler Protection
Baby-proofing a house is one thing, but toddler-proofing is another. From learning to roller skate in the garage to using the basement as a makeshift jungle gym, there are many ways an active youngster can accidentally get hurt. Resilite makes it easy to mitigate the risk of injury with custom protective padding for your home. Whether you need padding to wrap around support beams or columns or L-shaped padding to cover protruding corners, Resilite has the perfect solution to pad those hard-to-protect areas.