Resilite is excited to introduce five new skill shapes and developmental products.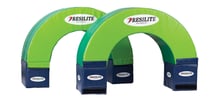 Resi-Rocker Risers
Raises Resi-Rocker halves 12" higher for use in early development classes and for ninja obstacles.
Trapezoids
Perfect for team & rec drill stations, ninja obstacles, or spotting blocks.
3-Tier Spotting Block
Used individually or fully assembled, places instructors at the right height to support gymnasts.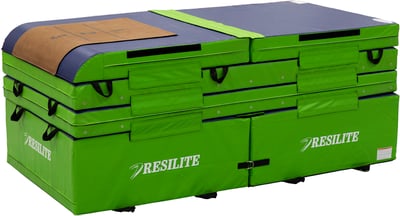 XLE Vault System
Meets all USAG Xcel through Level 7 competition specifications.
Balance Beam Block
A must-have for teaching and learning new skills at competition height.