Resilite's Gymnastics Division begins a busy summer season on June 21, 2019, with a trip to nearby Harrisburg, PA, for Region 7 Congress.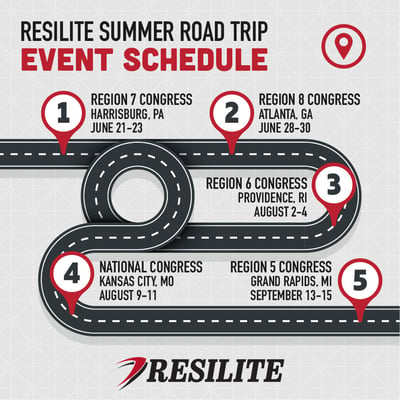 The purpose of Regional Congresses is to provide education to instructors, coaches, judges, and gymnastics business owners in each region.
Plus, provide an opportunity for networking, socializing, and building professional relationships.
We look forward to seeing everyone this summer at a local Congress event!
- - -
For more information on Resilite Gymnastics products, visit www.resilite.com/gymnastics-mats/.