Learn Coaching Approaches with Lisa Mitzel and Special Guest Mary Wright
Lisa writes - This month's "Focused" video features a talk with legendary Coach of 11 Olympians, Mary Wright.
We discuss how to help athletes who are struggling, and why it's important to coach every athlete as an individual.
For coaches, parents, and athletes to take steps to enhance the mental and emotional journey and coach-athlete relationship, read my book, Focused and On Fire: The Athlete's Guide to Mental Training & Kicking Butt.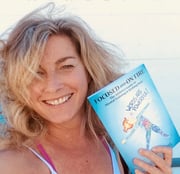 You can buy the book here. Thanks!
Lisa Mitzel, Author, Mental Training Coach, Former Stanford Gymnastics Head Coach, NCAA National Champion, and Advocate for Athlete Safety.
For consults and clinics, reach Lisa at HeyMitz@gmail.com.
Written and recorded by Lisa Mitzel.